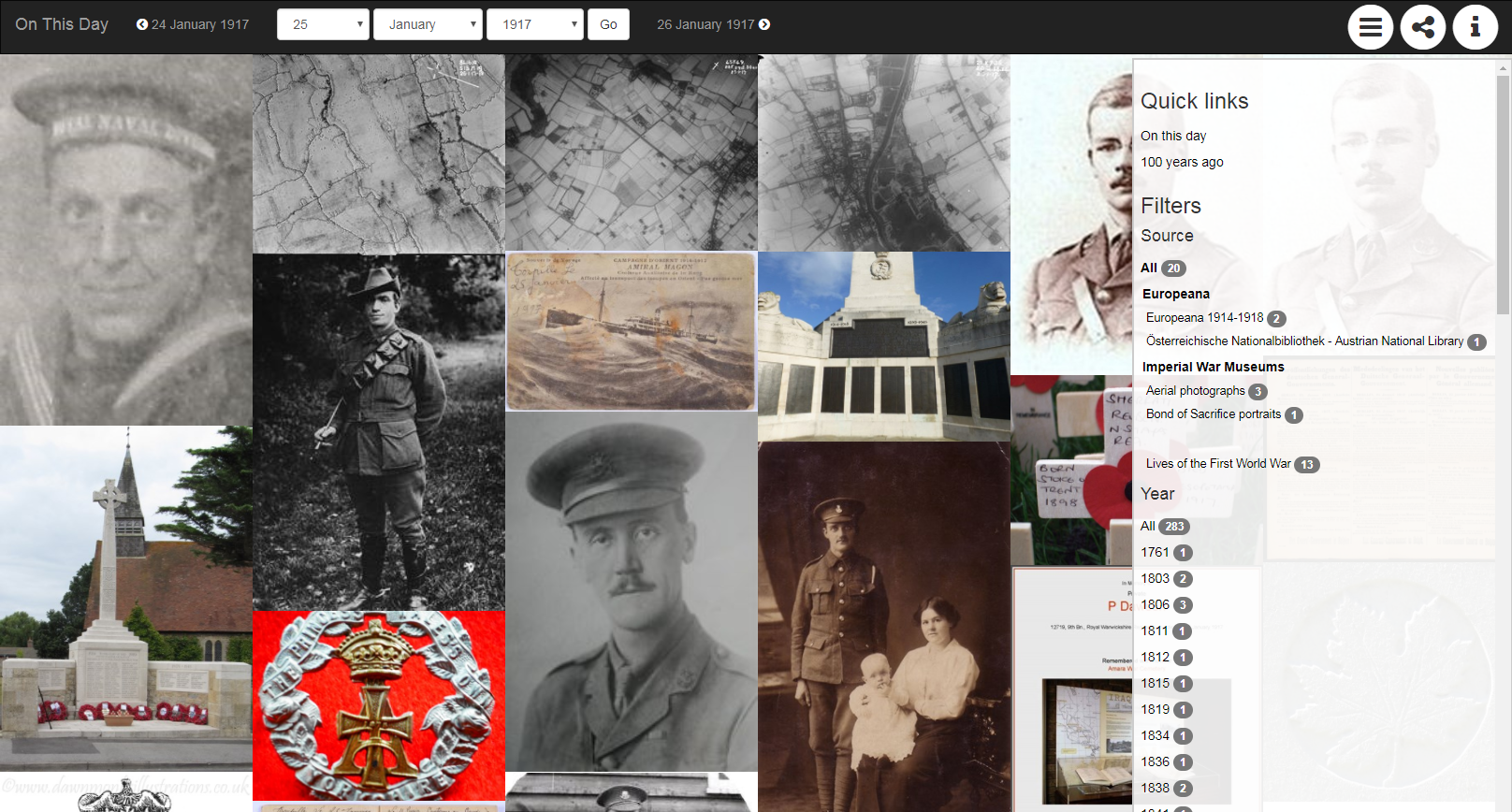 The On This Day site allows users to explore content from several open collections based on historic dates.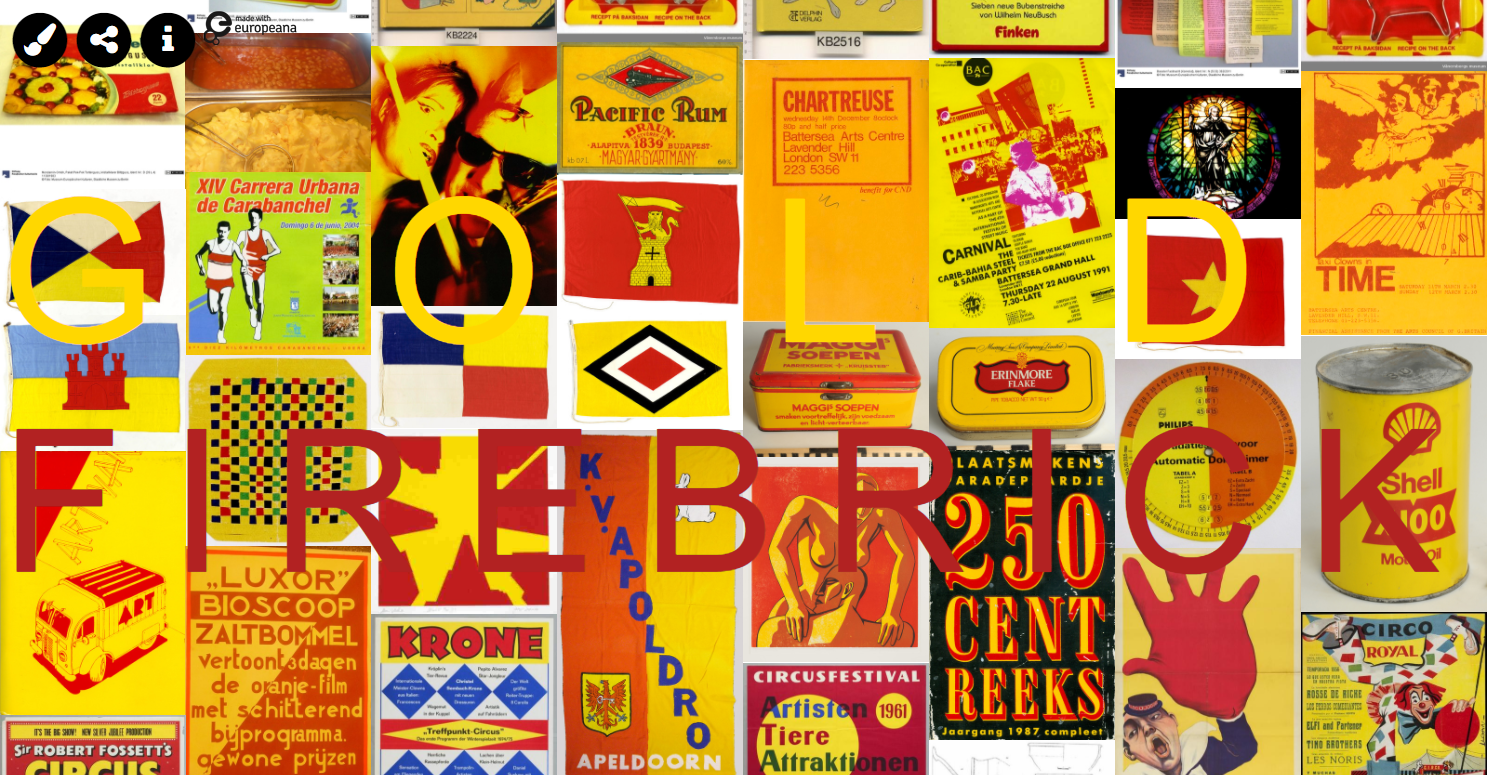 The Colour Explorer was built as a simple but playful demonstrator to showcase the media metadata filters and colour search developed by Europeana in 2015.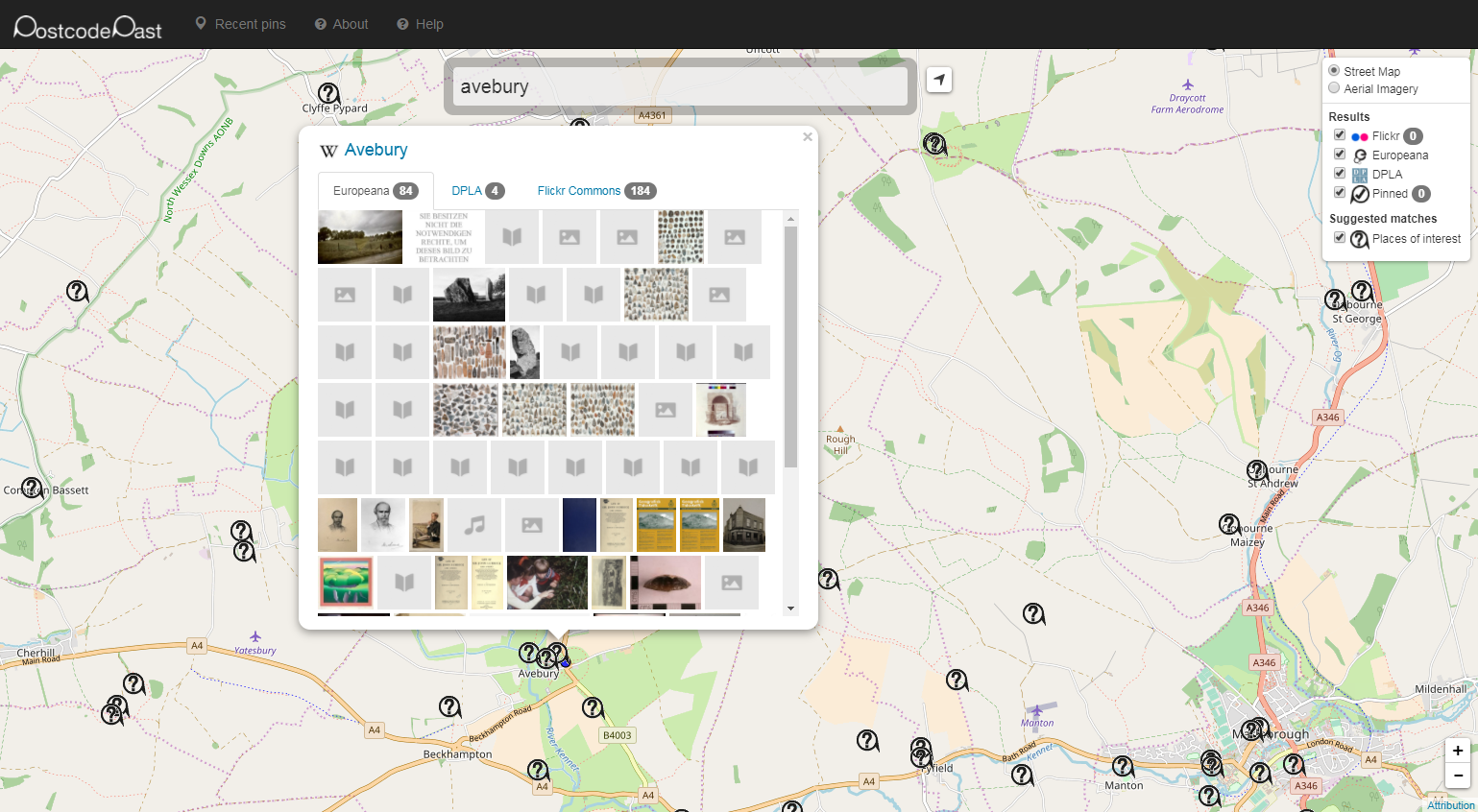 PostcodePast grew out of a realisation that just the tiniest percentage of location specific content is geotagged, and sets out to do something about that.